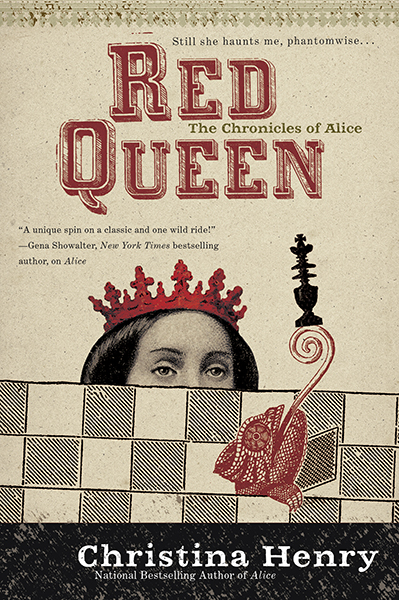 Trade Paperback: 304 pages
Publisher: Ace (July 12, 2016)
Language: English
ISBN-10: 042526680X
ISBN-13: 978-0425266809
The land outside of the Old City was supposed to be green, lush, hopeful. A place where Alice could finally rest, no longer the plaything of the Rabbit, the pawn of Cheshire, or the prey of the Jabberwocky. But the verdant fields are nothing but ash—and hope is nowhere to be found.
Still, Alice and Hatcher are on a mission to find his daughter, a quest they will not forsake even as it takes them deep into the clutches of the mad White Queen and her goblin or into the realm of the twisted and cruel Black King.
The pieces are set and the game has already begun. Each move brings Alice closer to her destiny. But, to win, she will need to harness her newfound abilities and ally herself with someone even more powerful—the mysterious and vengeful Red Queen…
UK edition (Amazon.co.uk):